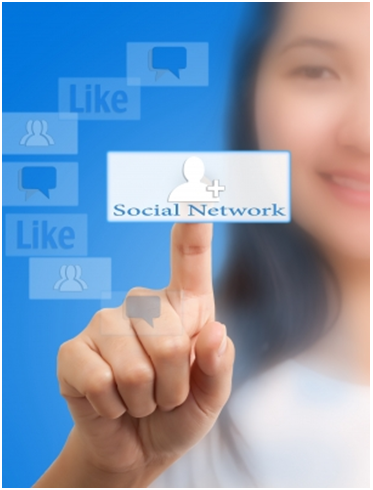 Having an optimized social media strategy is a crucial part of promoting your small business. While advertising and SEO are busy improving site traffic, social media is handling public relations. It provides the perfect platform to communicate with your customers, fans, and niche market in a more personal and honest way.
Nowadays, it's not enough just to have your Twitter, Facebook, Google+ and Pinterest accounts set up. Unless you've already build a reputable brand name for your business, you won't instantly gain thousand of likes, followers, and plus ones. For this article we'll look at a couple of great ways you can improve your social media following through promotion and user engagement.
Try Some Offline Promotion
Don't make the mistake of thinking you can only build your social media following online! It's very common for small businesses to focus so much time and energy on promoting online that they forget what's already in front of them.
How many clients, customers, and potential leads did you meet with today? How many of them saw your social media URLs? How many followers did you gain on the way to work today?
Starting locally is one of the quickest, easiest, and cheapest ways to showcase your social media profiles. Try putting social media logos with your custom Twitter, Facebook, Google+ and Pinterest URLs on your business cards, pens, notepads, flyers, invoices, personalized usb drives, office windows, company vehicles,  coffee mugs, and on other promotional products. Use billboards, sign spinners, bus stop ads, taxi cabs and other conventional means of advertising as well.
It's not as expensive as you might think. In fact, I've seen guys on sites like Fiverr that offer to distribute hundreds of flyers at busy locales like Times Square NYC for only five bucks! Print advertising might seem a little old school to some, but it's still one of the most effective ways to deliver important marketing content to your target audience.
Team Up
As you probably already know, you're not the only one trying to promote your products, services, and blogs on the Internet. "Competition" is usually the first thing that people mention when I talk about this. But I'd like you to start changing that up a little and think, "opportunity" instead.
Team up with another business or respected blogger in your market and see if there's any way you can both help make your social media marketing efforts a bit more effective. Try recommending each other's twitter accounts. Write guest posts for each other. Like and share their content on your site in exchange for them doing the same. Collaborate on a social media contest, eBook, or some other major marketing campaign. This way you build strong relationships in the industry and become better known in your industry.
Show Off
Many people follow, like, and share social media profiles simply because of how many other people have already done the same thing. As soon as you realized that basically everyone was talking about the "oppa gangnam style" music video, you probably clicked on that YouTube link just to see what all the fuss was about. If you see that a marketing blog has over fifty thousand Facebook likes, you'll probably be more inclined to listen to what they have to say.
You work very hard to build up your social media, so why not show it off to your benefit? In addition to social media links in your site header and footer, add the social media icons that display follower and like counts to the visitor. Add social share buttons that show how many times your post, product, or webpage has been retweeted, repined, and liked.
Try the developer landings pages for Twitter, Facebook, and Google+. They have plenty of different ways for you to display your social media rep right on your site. The best part is most of these services are provided by the social media platforms for free.
When people see the higher numbers, they'll be more likely to buy, read, and subscribe. It's a simple way to gain your visitor's trust and give them the reassurance they need to finally do business with you.
Engage Your Audience
Even though you're a professional business, don't forget to have a little personality. Be friendly, informative, and entertaining to your followers. This is the basis of what it means to be social. After all, what's social media without actually being social?
Reply to tweets and leave comments that are both engaging and useful. People are far more likely to participate with social media communities where they know they're more likely to be heard and acknowledged.
Engaging your fans will also increase the likelihood of being retweeted or shared. Customers often visit social media profiles to complain about the poor service or products they received, so this is also the perfect way to resolve any negative feedback while gaining the respect and trust of your fan base, and possibly new followers.
You can also engage your social media fans by being an active participant in community discussions. Facebook has groups, Twitter has hashtags, Google has circles, and Pinterest has boards which allow you to engage specific consumer communities that are interested in your particular niche.
Related articles
2 Comments
Archives