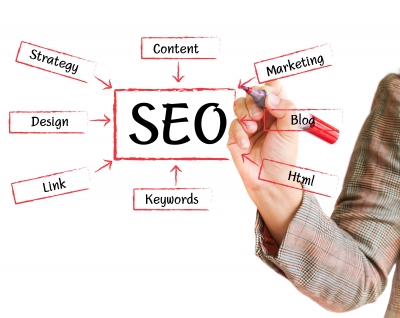 Marketing is important for business. You can connect with new audiences, share upcoming events and promotions and turn interested buyers into customers. In 2013, more and more businesses are shifting towards content marketing as consumers are less interested in ads and more interested in information. While self-promotion and advertising help a business become successful, it's important for companies to recognize that they can't shy away from content marketing. Not everyone who visits your site or walks into your store is ready to make a purchase. Content marketing allows you to connect with both those who are ready to make a purchase and those who aren't.  Planning ahead is essential for success in business and content marketing is no different. However, your content marketing plans needs to be flexible. Here's why.
Resources
When you're creating your content marketing editorial calendar, take into account your current resources and whether or not those will increase or be scaled down in the future. Same goes for time – just because you have time now doesn't mean you will in the future. While content marketing goal setting is important, your content marketing calendar needs to be realistic so employees aren't overextending themselves. Keep in mind too that different types of content will require more time and budget than others. For example, an infographic will require research, design and execution work where as a blog or social media post contains fewer elements.
Trends
Editorial calendars are a schedule of what topics to cover and when. With topics, however, trends can greatly influence what your business should be writing about and featuring in marketing materials. New products, technological advancements and natural occurrences can all influence your content. Content marketing calendars need to be lenient so that as new trends take place, adjustments can be made without too much difficulty or reorganization. An editorial calendar will allow you to see gaps where things can be moved around and where others need to stay put.
Customers
Maybe your customers are really responding when you cover a specific topic or two. Remember that your marketing messages are more focused on compelling your customers to take action than they are on promoting your business, though the two often go hand in hand. If your customers really enjoy your posts on small businessesand new tax laws or how they can perform better in SEO, you may want to focus more on providing those types of articles for your blog to get return visitors. If you're tweets about retail solutions are performing better than those about bakeries, a flexible content calendar allows you to make adjustments for better ROI.
Having a flexible content marketing calendar gives your business the freedom it needs to be more successful with content in 2013. You can track what has been done, shared, written and produced much easier. Not only that, a flexible calendar insists on accountability but it is understanding should resources decrease or new topics be a hot point of discussion. Remember that your content is customer-focused and that as you begin to recognize what content is performing better than others, you can tailor your strategy and calendar accordingly. A content marketing calendar needs to be flexible so that your business can be successful with content completion and distribution, no matter what comes your way.
Archives