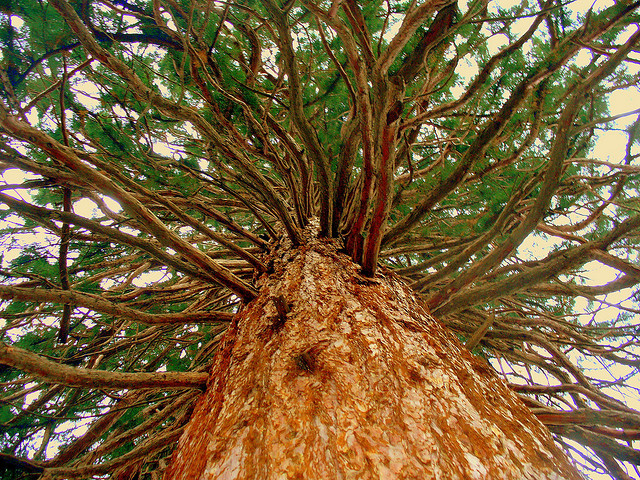 Every blogger, Youtuber, content developer, photographer, and H1N1 strain has hopes of going viral with a particularly rousing piece of content that builds thousands of links and produces enough web traffic to crash Wikipedia. However, even the best link baiting strategies have no guarantee of success. Like the giant redwoods in California that attract squirrels and birds to roost in their branches year round, so does evergreen content attract searchers and links for the duration of its life. Producing great, relevant, and evergreen content helps SEO in a wide range of ways.
Relevancy is Key
In order for link bait to go viral it has to find a common ground and interest to a wide range of demographics and niches. This can make the links accumulated from a link bait post unrelated to your sites niche. If the recent Panda and Penguin updates told us anything, it's that content and link relevancy are more important now than they've ever been.
Active Link Building
Not to keep on bashing link baiting – but as the name implies – one has to set the trap and wait for it to work. Sure, you can promote it all you like on social media and email campaigns, but unless you already have a substantial and interactive following – the chances of this working are slim. Going out and hunting for backlinks lets you target the sites you want links on, and if you have strong evergreen content you are much more likely to have someone link back to it. Actively outreaching and asking for links is a great start, but writing great content and outreaching that for a guest posts is another way to get quality links as well.
On-Site SEO
Link bait is often made up of an info-graphic, picture, or video which does little for on-site SEO since there are few keywords for Google's crawlers to see. Well written posts can have a much higher density of keywords (without stuffing) to help increase the relevancy, and the Google Panda update also takes into account how often people are on any given page. An evergreen article that is written to be engaging will hold someone on a page longer than a picture.
In Summary
Link baiting strategies can be effective, but they should not be the only strategy implemented and many SEOs would say that link baiting strategies should play a minor role (if at all) in your link building strategy. The main issue with link baiting is that there is no guarantee that the content will actually work to attract links. Like a lone fisherman in a large lake, there could be no bites and your efforts turn out to be for naught. The chances of something going viral are low, and long term strategies have a higher and more predictable chance of improving web traffic and SERP rankings. If you have a blog on your site, consider just making one day a week a "link bait" day; like casual Friday's at work. This gives the link bait enough time to potentially go viral before posting on Monday, and the majority of your content stays relevant and (hopefully) evergreen.
Related articles
Archives