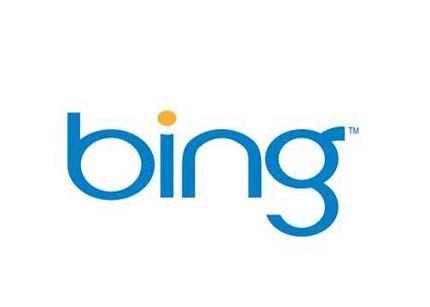 Developed by Microsoft, Bing was originally called Live Search. Then it was called Windows Live Search (you have to love the creativity of the PR people). It was then called MSN Search with the hope that the MSN name would help increase its popularity. Finally it was renamed Bing. It is regularly compared to Google. Bing offers search options similar to those of its competitor: websites, images, videos, Bing shopping, travel, Bing Maps) and news. In Europe and the United States, it is now two years since Bing started to gain traffic. A year earlier, Bing positioned itself in third place in Germany and Spain. Today, it maintains its position as the second largest search engine in the European countries Germany, Spain, United Kingdom and France. Together with Yahoo! — Bing has 30% of searches in the United States, against 65.4% for Google.
Sitemap
Bing feels that a sitemap is important. Make sure you have one on your website and make sure that you keep it updated. Whenever you add new pages, you must be sure to include links to them on your sitemap.
Meta Tags
Just like Google — Bing feels that you should have your title within the title tags, that you should have your page description within the description tags, and that you should use header tags. They have been less explicit about the use of tagged keywords, but it is better to be safe than sorry, so add Meta tagged keywords too.
Strong
Use the Strong/bold function to highlight your most important keywords within your website's content.
H Tags
Bing recommends that you use the H tags (, , ), but only once per page.
Content
As far as Bing is concerned, the more content you have, the better you will be indexed. So if you want to increase your website's SEO value in the eyes of Bing you must add much more content than for Google.
Content weight
Google has never been too specific about how much written content a web page should have, but Bing has stated that a well optimized page should have more than 300 words. Any less than 300 words will negatively affect that web page's SEO value.
Keywords
The use of relevant keywords is very important. They do not appreciate people sneaking unrelated keywords into their web content, which people sometimes do when they link to other web pages with anchor text that suits the linked page.
Penalty for sites that contain hidden content
This rule applies for both Google and Bing.
One topic per page
A page that is well optimized for Bing must have one topic per page. This also plays into the hands of each page having relevant keywords.
Unique content
Just like Google — Bing likes unique content. A web page with unique content will rank higher in Bing's search engine results.
Conclusion
As you can see by the rules that Bing has set out, it is easy to optimize your web pages for both Google and Bing. When looking to employ an SEO Company, make sure they also focus on Bing as the percentage of users is not negligible. Many SEO elements, which are demanded by Bing, are also demanded by Google. A few minor alterations to your web pages (such as only using H tags once per page) could have them ranking highly on both Google and Bing.
Archives