How do I set up the project, there are too many options I am not sure which one to choose?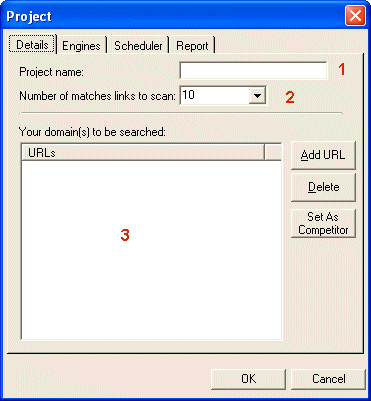 Details
Enter the project name, this can be anything you choose to be.
Choose the number of links to search in this project for all the keywords.
Domains that to be searched, also competitor's URL can also be entered to be included in monitoring.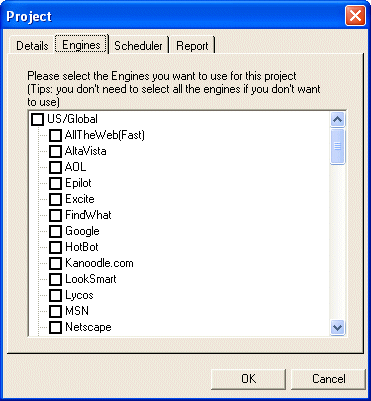 Engines selection
Check the box next to the engine you want to rank to select the particular region, if you want to select a group of engines simply click on the regional heading to select it, as show in above screenshot you can choose the "US/Global" option to choose all USA and global engines.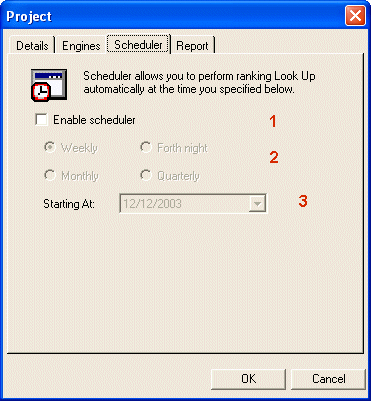 Setting up Scheduler
Enable the scheduler
Choose the frequency which the program will do the ranking for the project.
Pick the initial starting date.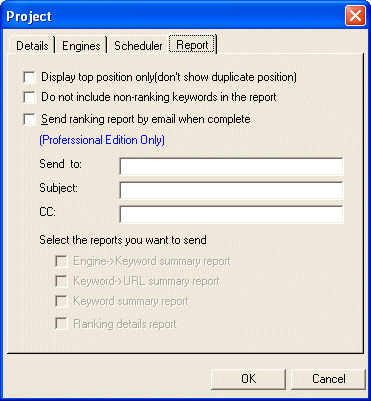 Report Option
Setting up the sending email report option for this particular project.