Automatically monitors and get a ranking report of you and your competitor's website position easily. Includes all major search engines: Google, AltaVista, Yahoo, Lycos, Excite, WebCrawler, MSN etc.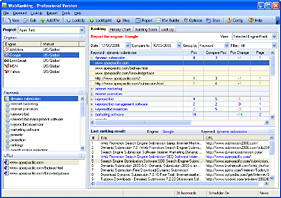 Saves hours of manually checking for your website position and ranking, making your life much easier.

Works hand in hand with WebSubmission™ that allows you to submit & optimize your web pages so that you can get a higher ranking.