Knowledge Base
Tutorial - Dynamic Mail Communicator™
Automatically add new leads to Mailing List, and send on a different dates dynamically. This tutorial will walk you step by step on how to keep adding new leads (email addresses) to the Mailing List file while the messages would keep sending on a different dates dynamically depending on each individual leads.

There are 4 Steps:
1. Add a [Date] field in the mailing list: In order to have this function working, you need to add a date field in your mailing list like this:
2. Add a Send Rules: Click the "New/Send Rules" button from the toolbar and create a "Send Rules" for example "Rule #1" and specify the condition to send 4 days. Then create other "Send Rules" for "Rule #2" and "Rule #3" for different day.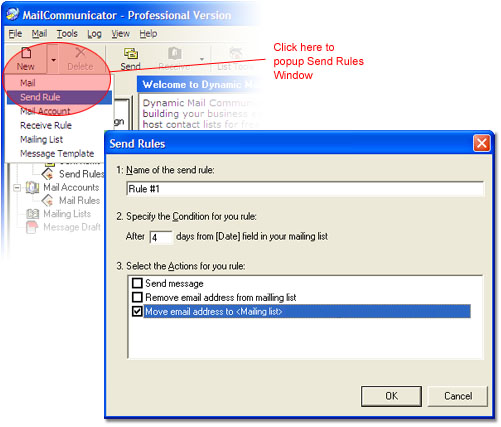 3.Creating Email Message / Campaign: Then create your email campaign in the "Classic" mode, under the "Send ... Message this session at" box, choose "Send Rules", then select the Send Rules name.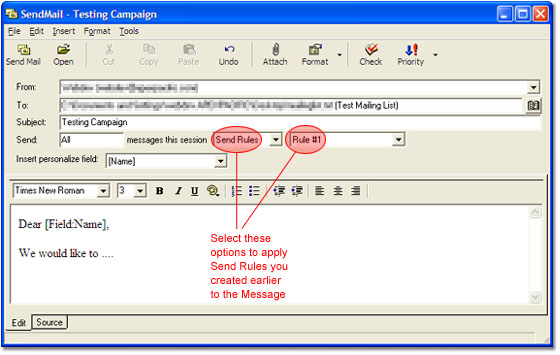 4. Sending Email Campaign: When you click the Send button. the message will stay in the "Outbox" folder, and continue send the message when the date is matched.