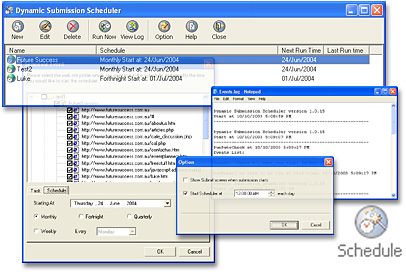 Specify the time interval for you submission task, whether it is going to be monthly, quarterly, fortnightly or weekly starting from the date you have specified.
Automatically run Scheduler at the time you specified, you can choose either you want to display the submission window or run in the background when the process took place.

Get the records of any scheduled submission
in a log file.