Reporting your Website Success...
A must have Search Engine Ranking and Web Site Position tool for every web promoter
Graphical Ranking Reports
Web Ranking allows you to trace your Website ranking position over time. Select the date duration and it allows you to view Ranking History chart for your Project, Engine, Keyword and URL. There are also different types of chart: Bars and Lines.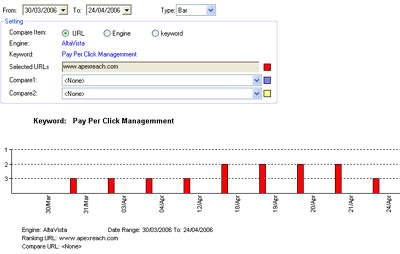 Downlaod Now
SEO Suite - SEO Marketing Software
Are you looking for the best SEO suite on the market that will save your money and help you to outrank your competitors?
Download Now