Case Studies
Our software has been used by thousands of companies around the world to explode their business profit on the internet. With our software they can drive new customers to them and keeping existing ones.
Case studies categorized by each products, to view each of the case studies click on one of the companies listed below:
SEO Suite (formerly Dynamic Submission)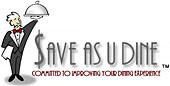 The company sells membership cards on-line therefore the main concern was to achieve good listings in the search engines. Save As U Dine uses Dynamic Submission™ to achieve dramatic increase in their website traffic, 4500 hits daily and earned over $28,000.
Read full story

Open Telecom International, is one of the most innovative Telecommunications Suppliers in the UK. By using Dynamic Submission™ the company had gone from a few hundred visitors, to over 10,000+ visitors per month with sales up by over 30% per month.
Read full story

Adelaide I.T Solutions offers a range of I.T services to both Business & Home user customers. The company states they previously had used 3 other submission applications, all of which did not perform the way Dynamic Submission™ does.
Read full story

ModelBits.com sells models of cars to helicopters on the Internet. The company is aware how critical for its business is to have high ranking position on the search engine results. We asked Nigel Kent, the managing director of ModelBits.com few questions about his experience with Dynamic Submission.
Read full story

SaronicNet Promotions offers full website design services including creation, maintenance, search engine positioning and internet promotional services. Kelsey Edwards, the owner of the business, is sharing with us what great results she achieved with Dynamic Submission in terms of website position, amount of qualified visitors and increase in sales
Read full story
PPC BidMax (formerly Dynamic Bid Maximizer)

Idea Direct recently included the paid search engine marketing into its current services. They have chosen PPC Bid Maximizer™, to provide solution that would enable to manage their multiple clients' accounts at the most effective costs. Now they can effectively allocate their clients budgets and increase their revenue
Read full story

Lazworld.com Inc., specializes in Internet marketing and web development management and consulting services. Lazworld.com initially purchased Bid Maximizer for a large telecommunications customer to help manage several thousand keywords
Read full story

Computer Training Solutions (CTS) offers a range of corporate computer training courses. Pay Per Click (PPC) advertising is a part of CTS marketing strategy. The company chose Dynamic Bid Maximizer to maintain the website position based on their keywords bids and targeted position.
Read full story
PearlsOnly is an online retailer of high quality pearls. Our unique value is that we buy pearls directly from pearl farms in China, and direct from distributors in Japan and ship direct to the customers. With huge savings of up to 80% from retail prices, PearlsOnly has grown to over 9000 customers since its launch in 2003. With growth, and fast growth at that came many challenges - and one of them was to manage PearlsOnly various PPC campaigns.
Read full story

Westerware is a small affiliate marketing business based in Stockholm, Sweden. At www.webshoplinks.com, the company markets products like Oreck vacuum cleaners and FranklinCovey day planners, for a commission.
Read full story

CorpRat Pty Ltd is one of the fastest growing business publishing and training organizations. After implementing our Search Engine Marketing Strategies, there is an Increase from 10 to 200 visitors per day in 3 months.
Read full story
Mail Communicator (formerly Dynamic Mail Communicator)

BriterSmile is a company offering teeth whitening solutions and uses email as the main marketing medium. By using Dynamic Mail Communicator™ the company managed to convert 1/3 of its customers into repeated buyers.
Read full story

Stratplanning.com initially used Dynamic Mail Communicator to promote their services to a purchased mailing list, but having a regular source of unique content, the company adapted their communication into a regular ezine, The Strategist.
Read full story